Apple blossom in South Tyrol
At the time of the apple blossom in South Tyrol, a unique natural spectacle is offered
Red, purple, white, as far as the eye can see. Around 18,000 hectares of orchards blossom in April - around five million apples every year.
The most flowering orchard in Europe is in South Tyrol. Around 17 million apples blossom in South Tyrol every year. When the apple blossom starts in the Merano region, the entire region is covered in a white veil. Every 10th apple harvested in Europe comes from South Tyrol. Apple growing itself has a long tradition in South Tyrol and the experienced apple growers produce apples of high quality.
The mild climate around Merano ensures early blossoming. Already between March and April the apple blossom begins. While snow and ice still lie on the mountain peaks of the Texelgruppe, spring is already making its appearance in Merano. If a late cold spell threatens, the apple blossoms are sprayed with water, which turns into a protective layer of ice during the night. In the morning, the first rays of sunlight melt the ice cover and it glitters and sparkles all over Merano.
The time of the apple blossom
A wonderful fragrance wafts through South Tyrol between the imposing mountain massifs. The blossoming of the apple enchants the entire Merano region and its people with its unique charm. Experience this indescribable time with your bike on the cycle paths that lead through the middle of orchards. Be there when millions blossoms cover the Merano region in a white dress. In April, Merano becomes the most beautiful orchard in Europe.Send a booking request for your room in the apple paradise.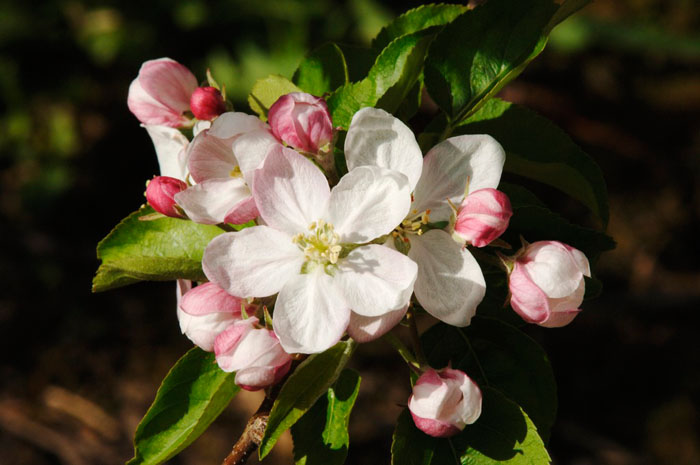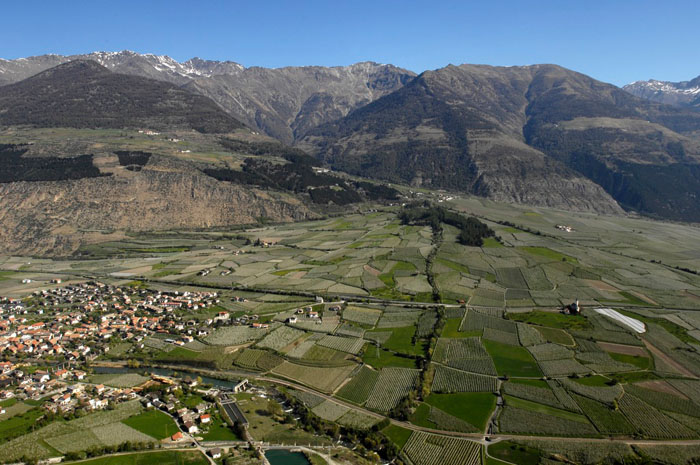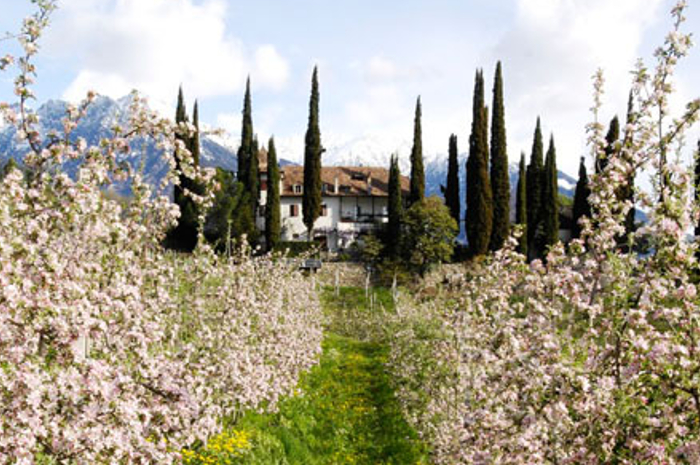 Hotel recommendations